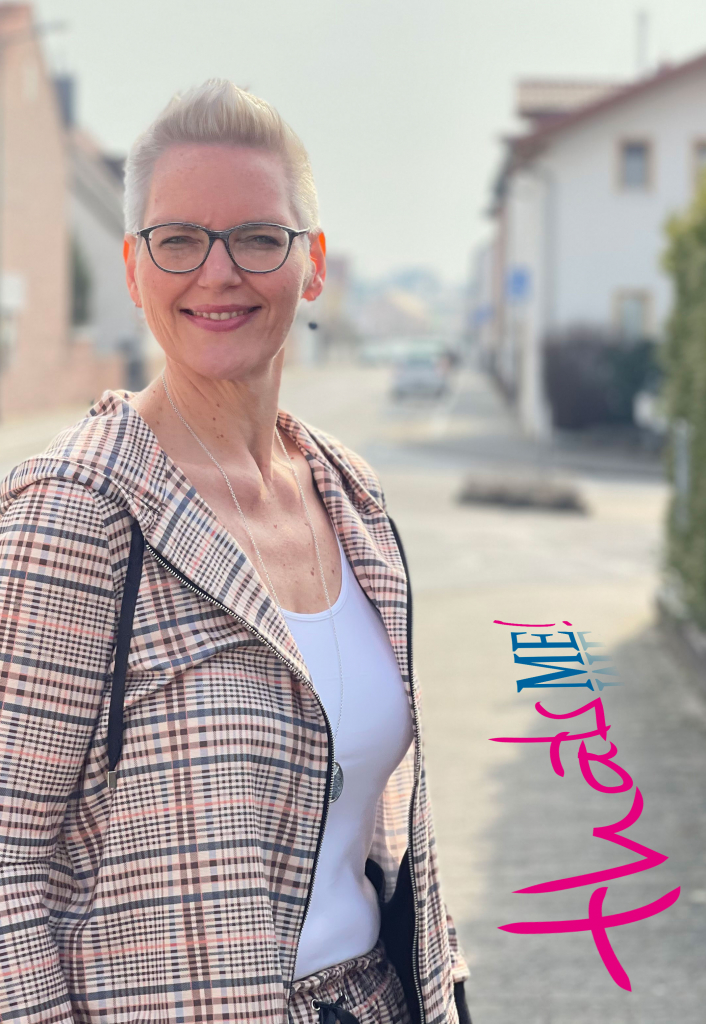 Ge | stal | ter | in
Laut Duden eine weibliche Person, die etwas gestaltet.
Klingt so einfach – ist es auch!
Unsere reiselustige Hobbybäckerin liebt Design – und das weit über den Job hinaus. Sie hegt eine große Leidenschaft für Mode und Interior Design – am besten in ihrer Lieblingsfarbe Pink.
Mit handwerklichem Können und voller Leidenschaft stellt sie sich gern neuen Herausforderungen.
Immer getreu dem Motto:
Be bold, be light or be italic but never regular.
Always look on the PINK side of life.